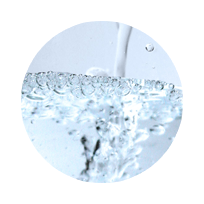 Water Cooler Rental
We offer long term and short term water cooler rental for homes and offices within the M25.  drinkworks supply a comprehensive range of bottled water coolers and offer ongoing maintenance as part of your rental plan. One of our engineers will visit on site and ensure that your water machine is sterile and working as expected. Any problems with your water cooler are immediately fixed or if a repair cannot be made then we will replace the entire unit at no extra charge.
Of course we also sell water coolers should you wish to buy.
We are leaders in the market with over 40 years working in the water delivery market. Our reputation and growth is fundamentally based on a commitment to excellence and a service our customers continually rely on. We are making daily deliveries across London to a large satisfied client base. We have an uncompromising commitment to maintaining high standards is all areas of our business.
Fast & Efficient Delivery
Our delivery vans are always out on delivery so even if you run out and are in a bit of a panic we can deliver next day. Most of our customers respond to communications that are sent out to find out if you need water delivered and we organise our deliveries each day to get water to you as quickly and as efficiently as we can.
The Health Benefits of Drinking Water
The maths is simple. Most people pass, on average, around 1.5 litres a day with an additional litre of fluid lost in breathing and sweating. If those 2.5 litres aren't replaced, you become dehydrated.
Approximately 20% of your water comes in food form so the rule of thumb is to drink two litres a day. Naturally this is dependent on what you do. If you're office-based, two litres is generally OK but if you exert a lot of energy or you do a lot of sports, your water requirements will differ quite dramatically and you should either consult your doctor or a specialist.
Water helps you lose weight. It breaks down fat cells faster and it contains zero calories
Water rehydrates your brain, reducing headaches and back pain
Water increases skin elasticity, hydrates your skin and flushes toxins out of your body
Water makes you more productive at work by making you more alert and focussed
Water raises your metabolism and helps with digestion
Water hydrates joints and muscles which reduces the likelihood of cramps and sprains
Water makes you feel healthy, refreshed, clear-headed and happier